In the land of imagination, cherries give life
By Chen Nan | China Daily | Updated: 2020-05-09 10:11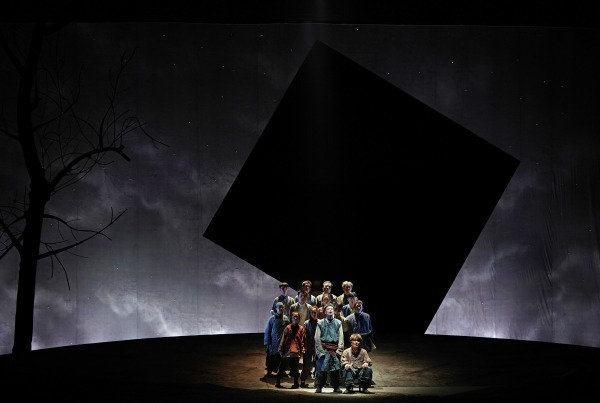 The play The Cherry Orchard by the Russian playwright Anton Chekhov was his final masterpiece, published in 1904 and premiering six months before his death in July that year. The play, following the decline of the upper-class Ranevskaya family, is one of Chekhov's most popular among Chinese audiences and has often been adapted and staged in Chinese theaters.
Now, amid the COVID-19 pandemic, the classic work has gained a new layer of meaning.
On April 17 Li Yangduo, founder of Drum Tower West Theatre in Beijing, published an open letter on the theater's social media platform, saying:"Every April we celebrate the birthday of the Drum Tower West Theatre, but this year, because of the COVID-19 outbreak, those celebrations cannot be held. Spring has come but COVID-19 has become a pandemic, a threat to the theater business like no other. We are unsure about our future. What can be done? We've decided to save ourselves."
As part of that financial rescue effort Li came up with the idea of selling cherries, which was inspired by the theatrical producer Li Ge. Early this year he returned to his hometown, a small village of Yantai, Shandong province, to celebrate Lunar New Year with his family. The COVID-19 outbreak means Li Ge's production work has been put on hold, and for the past few months he has been living with his parents instead of returning to Beijing.
"This is the longest time by far that I've stayed with my parents since I left to go to university in Beijing," says Li Ge, who helps on the family farm. However, the coronavirus has also taken a toll on the fruit trade, and Li Ge uses his social media platforms to sell cherries for his family and the village.